Assalamualaikum and hello everybody! Tomorrow I'll go back to school to continue my journey as a student but before that lemme post some of my top brand picks.


SHOES
No, not this type of crocs
But this type,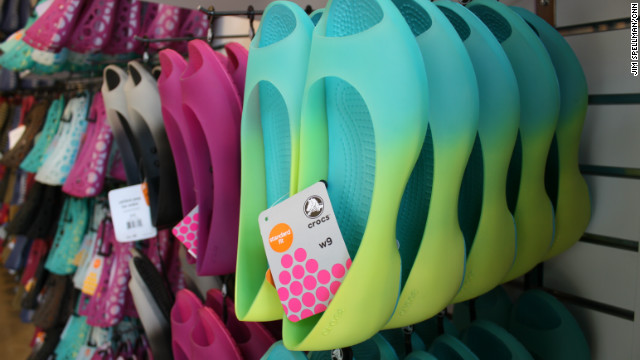 I'm not that into the original design of the crocs but I do love the others! I mean, the colours really attract me to buy them but yeah, money is a need for these shoes. But crocs will always be my first choice for now.
As for sport shoes,
Adidas
will be my first pick! I love the varieties in it and my shoes is in the third year now and that impress me 😊
GARMENTS
I love love love Uniqlo so much since I visited Japan 2 years ago. The comfort when I wore them is such a wonderful feeling! Heh, overreacting much? But it's true! I love the quality that this brand produce but the down of this brand is the price. Well the price is high but it's a down for me 'cause of my thin pocket. Well, save save save more Marsya ! I love all about Uniqlo, from the blouse to the jeans and to the pajamas. Despite the cuteness, it's also fit all ages. I visited Uniqlo today and I saw Pharell's collection and that make me jump in excitement! Oh my god, I love the designs so much!
GADGET
My all time fav since the first Iphone was release. Fall in love with their simplicity yet powerful in the world's eye and that what makes me draw into this brand. Even though I'm using Samsung now, (such an idiot) I'm saving money for the sake of this brand. It's a high brand here so yeah, save save save more.
PERFUME
No doubt, even after changing to another brand. VS still impresses me with their luxurious fruity smell and how their bottle is made of plastic that won't worry me if it drops.
HANDBAG
Naraya is a Thailand brand and it's quite affordable in spite of the quality and the cuteness! I have many of this and love every each of them. What's special about Naraya is they also promotes their country culture in the brand yet looking gorgeous at the same time.
So, maybe that's some from my top lists. Thus, what is YOUR favourites ? Mind share with me ?
Song of The Day
Photograph by Ed Sheeran
Quote of The Day