Boredom .
Tuesday, December 03, 2013
Assalamualaikum everybody :)

I write this post just to fill up my boredom. Now, it's the 3rd of December and the PMR result going to release on the third week of December. InshaAllah, 8A's for me and to ALL my friends :) Amiiin.
Today, as I was browsing the facebook. I stumbled on a status that asked a question whether the result will be realease on the 10th of December and I was like, whaaaa.. ? Really, guys? -,- It's sicken me. All the rumours, don't believe them. But he said that he heard it at the local news. Hmmm, long thought about that. But I hope it is JUST a rumour.

Youtube is what filling the hours that I spend on days and days. My few of my favourite youtubers is of course Stilababe09 and Caspar ! Love them! Or if I am REALLY bored, I just run an errands for my maid. Buying all the groceries and things that we or I need. Sometimes my brother and my maid follows me too. Accompanying me for some shopping at the local supermarket, Giant! The nearest place from my house besides AEON big. Or watching some movies on my laptop. The latest is the Mirror Mirror movie. Overall it is an average movie :) Totally recommended and totally hate the queen. Maybe I will watch the Snow White and The Huntsman. Or do you guys have any recommendations?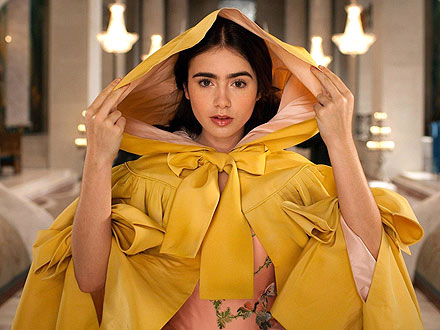 Lily Collins is a total beauty! :)
What I do today? Cleaning and throwing ALL the old cd's and cassette. (Can't believe it filled up 2 plastic bag. o.o) That many? Wow, it's been years and I .. just.. realised that ... .
Oh, and I just bought The Wanted latest album and I give it 12 lips out of 10 lips. Loving the whole album. ♥︎ Just love it ! xD Go buy it guys :)
My fav songs from this album is
In
The Middle
,
Running Out Of Reasons
,
Love Sewn
and
Everybody Knows
! :DD
But yeah, also waiting for the
Midnight Memories from 1D
. Past few days, the same day when I bought The Wanted album, I also search for One Direction album but sadly, couldn't find any of them. So, I asked the salesperson, where is it. He told me that it was sold out. Like what the... ? How could? Maybe I'm not the only one that gone craze onto that album, huh? But gladly, yesterday the salesperson contacted me that the album is now available again and I WILL get it, maybe tomorrow xD? Can't wait :)
Okay, that's all and sorry for the long post! Maybe you won't read this, haha xD
Song of the day :
Love Me Like You Do
by
Justin Bieber
Quote of the day :
When love is not madness, it is not love. by Pedro Calderon de la Barca
Goodbye everyone :) ✿